Mark Federici
President

When he was a student at Pennsylvania State University earning a degree in labor studies, Mark Federici joined the UFCW in 1984 as a produce clerk and night time stocker at Riverside Markets. His experience in the stores gave him a first hand experience of how unions empower their membership to stand up for their rights and to demand respect. After graduating, Federici committed his life to the labor movement and building power for working people. He began his career as an intern with the National Hospital Workers District 1199P and the International Association of Machinists. In 1987, he was hired as a field representative for the Seafarers International Union of North America. Four years later, he joined Local 400, where he served as an organizer, representative, director of governmental affairs, director of strategic programs, executive assistant to the president, and most recently secretary-treasurer. Federici built Local 400's political power in all parts of the union's jurisdiction by championing legislation that took on corporations and their anti-worker policies. He also led the Local's successful efforts to take on Smithfield, the largest pork processor in the world. For the past three years, Federici has helped lead all of Local 400's major bargaining efforts. Federici is a member of the PG County NAACP and the Southern Christian Leadership Council of Richmond. And has held many leadership positions in his 22 years with Local 400.
LaVoris "Mikki" Harris
Secretary-Treasurer

LaVoris "Mikki" Harris has been a member of the union since 1977 when she went to work as a cashier at Grand Union. In 1985, she became a produce clerk for Kroger in Danville, Va., and then became a produce manager at Eddie's Supermarket. Two years later, Harris became a computer specialist at Dan River, Inc. When she arrived at Dan River, plants with thousands of workers only had 100 dues paying union members and the workers had no power. In 1992, Harris became a steward in the plant. Later, in 1995, Harris worked as a SPUR not long after the merger between the United Textile Workers and UFCW Local 400.  As a Local 400 SPUR, Harris' belief in the power in numbers was strong and despite being the only woman in the room let alone the only African American woman, she continued to stand up on behalf of her brothers and sisters at the plants. A year later she joined the Local 400 staff permanently as a representative where she served for ten years before becoming the civil rights and community coordinator. In that role she built an impressive community relationships that Local 400 enjoys throughout its jurisdiction. In 2010, Harris became the director of the member service department where her commitment to empowering members to become involved in their union was evident during the last round of bargaining for Giant, Safeway and Shoppers. Prior to becoming secretary-treasurer, Harris most recently served as director of the strategic campaigns department where she participated in landing an effective collective bargaining agreement for the Petersburg Boar's Head plant.
Mike Boyle
Executive Assistant to the President

Mike Boyle is responsible for ensuring that the representatives, the members and the employers are enforcing their contracts across all industries. What a ride Boyle has had in the labor movement. Before joining the Local 400 staff, Boyle was a meat room porter then promoted to full time apprentice meat cutter at Giant Food in 1972. In 1975, Boyle was active in his union, Amalgamated Meat Cutters Union Local 593, where he served as an area steward and was on the executive board as sergeant at arms until in 1979. In 1979, the Retail Clerks union merged with the meat cutters forming the UFCW. After the merger, Boyle worked two days a week with UFCW Local 400's organizing department, in addition to cutting meat at Giant. That same year, Boyle was appointed to the Executive Board of Local 400. In 1985, Boyle became a union representative until he was promoted to Virginia regional director in 1999 where he remained until moving to his current position in 2011 as executive assistant to the President.
Yolanda Anwar
Regional Director, Maryland & D.C.

Yolanda Anwar has been with Local 400 since 1985 when she started working as a floral department manager at Giant. In 2004 she became more active in Local 400 by becoming a shop steward and two years later she became a union representative. Her goal has always been to help the members and the labor movement flourish. Anwar has been active in political election campaigns both on the national and local levels as well as volunteering her time to schools and churches in the area. In January 2013, Anwar began serving Local 400 as Regional Director of Maryland and D.C. In this role she is responsible for building the power in her areas by leading and managing union representatives, to understand the needs and concerns of members and communicate those back to the officers of the union. In preparation for upcoming contracts, she will also spend time preparing and participating in contract negotiations, membership meetings as well as ensuring the highest standards in contract enforcement and member representation.  "My goal has always been to help the members and the labor movement move forward, I grew up in Local 400, this is and will always be my union."
Robert Brown
Kevin Belle
Boar's Head
Kevin Belle has been working for Boar's Head for the past 10 years serving as a chief steward for five years. Recently he was on the bargaining committee where he and eight other members worked tirelessly to mobilize their coworkers to achieve the best union contract the plant has seen in its history. In his community, he is a member of the Richmond branch of the SCLC as well as serving as a minister to his congregation at Carrying the Cross Ministry. This would be his first time serving on Local 400's Executive Board. "Being on this board means a lot to me because it gives me the opportunity to learn and bring information back to my coworkers not only from Local leadership but also my union brothers and sisters that serve in different industries."
Jaki Bradley
Kaiser Permanente

Jacqueline J. Bradley has been with Kaiser Permanente for the past 18 years serving 15 of those years as a steward. As an Adult Nurse Practitioner she has had direct clinical responsibilities for medical management of outpatients in an ambulatory care setting with an average daily volume of twenty patients.  She provides primary care, performs health assessments, numerous surgical procedures, flexible sigmoidoscopies, suturing, and manages acute and chronic illness.  In addition she was active in developing and implementing the preceptor/mentoring program for newly hired Nurse Practitioners and Physician Assistants for Kaiser Permanente. She also serves on the Pharmacy and Therapeutic, Credentialing and Standards Committees, Nurse Practitioner/ Physician Council, and The National Labor Leader, responsible for the development and implementation of national indicatives surrounding scope of practice, quality assurance and workforce re-deployment for Kaiser Permanente, Mid-Atlantic States. As part of Kaiser's Community Ambassador Program, Bradley serves the community in Ward 8 by providing adults with comprehensive medical healthcare regardless of insurance status. Bradley is also LTC in the USAR, serving as the Commander of the 7202nd USA Medical Support Unit in Richmond, VA. She has served on Kaiser Permanente's bargaining committee seven times, has served on the Executive Board for six years and has participated in numerous political, organizing and community efforts with Local 400. "It is rewarding to be a part of an organization that put the members first when negotiating good living wages and benefits."
Tiffany Flowers
Deputy Director of Organizing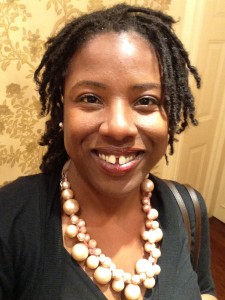 Tiffany Flowers came to Local 400 in May of 2011.  She started as the Strategic Growth Coordinator and was later promoted to the Deputy Director of Organizing.  Tiffany brings a wide breadth of organizing experience to Local 400 as she has organized workers in several industries in the public and private sector.  In July of 2014, Tiffany was recognized as the "Organizer of the Year" by UFCW Region 2. Tiffany is proud and honored to be a UFCW Local 400 Executive Vice President. "Local 400 is a great union and our strength lies in our diverse membership and dedicated leadership," said Flowers. "Local 400 had an excellent past, I am looking forward to the exceptional future."
Lisa Gillespie
Kroger

Lisa Gillespie is a jack-of-all-trades when it comes to the grocery business. For the past 23 years she's worked for Kroger she has served customers in the bakery, deli, produce departments and currently works at the customer service counter in Kroger #209 in Roanoke, Va. As a member and a steward she loves to educate people on the contract and looks forward to the monthly Executive Board meetings to catch up with members from the different industries and different geographical areas that Local 400 represents but also to engage with them to assist Local 400's growth and ability to be a force within the labor movement. In her time with the Local, Gillespie has participated in the Smithfield and Walmart campaigns and is currently on her first Kroger contract bargaining committee. "The Local 400 executive board is so diverse in terms of geographical areas, industries and experiences that every time we have a meeting I am learning so much from the other members in the room as well as the leadership and I am in the environment to share my own experience in order to move our union and membership in the right direction, forward."
James Hepner
Director, Health Safety & OSHA Compliance

James Hepner has been the Vice President, and Director of Health, Safety and OSHA Compliance since 2010. Hepner is hazmat trained and certified and his responsibility is to keep the Local informed on developments in the field of health and safety and the best strategies to ensure OSHA compliance, as well as enforcement of legal and contract protection. He has been with Local 400 since 1990 serving as a union representative, assistant organizing director, and organizing director. Prior to working with Local 400 he worked in the organizing department for UFCW Local 278 in Roanoke, Va. before it merged with Local 400. A fun fact about Hepner is that while working a Kroger in the mid-70s as a journeyman meat cutter he also became a professional wrestler for AWA/NWA and continued to wrestle until 1992. "It's a huge honor to further serve the membership at a higher level and make decisions to protect our membership and our contracts."
Chris Hoffmann
Collective Bargaining Director

Chris Hoffmann has been a member of Local 400 since 1988 when he started working for Giant Food. Prior to joining Local 400 as a Giant Food member he worked for another union grocer based in Glenmont, Md. While working in grocery retail, he utilized his degree in advertising art and brought his talents to the advertising department for Sears as well as a small independent advertising firm. Hoffmann's union roots run deep, growing up in a union household, his father worked for Giant Food from 1956-1979 before spending 18 years working for Local 400, where he retired in 1997. In 1999, Hoffmann became more active in his union and joined the Local 400 staff as an organizer and just a few years later he joined the service department as a representative before transitioning to negotiating contracts in 2013. "Growing up in a Local 400 household and seeing first hand the benefits unions have on workers and now having the opportunity to continue to serve the membership in this capacity — I'm humbled."
Phyllis Jackson
Safeway

Phyllis Jackson has worked at Safeway since 1996 and has served as an office evening teller, floral department manager and currently as a food clerk. She has also served Local 400's membership as a shop steward since 2000 as well as a member of the Executive Board. Since her time with Local 400, Jackson has participated in Light the Night, assisted in fundraisers; toy drives for Faces of Our Children as well as attending rallies and activities in which Local 400 is active. She has been active with the 2012 and 2008 Presidential election and is currently a delegate for the Metro Washington Council. Jackson is a big-time community activist, she's been involved in raising money to assist kids in the neighborhood allowing them to participate a  field trip or take a vacation. She also serves her community by helping out at So Others Might Eat (SOME), interfaith, community-based organization in D.C. that offers a comprehensive, holistic approach to caring for homeless and extremely poor citizens in the city. She also attends Mt. Pleasant Church in NE Washington, D.C.
Neil Jacobs
Regional Director, Northern Virginia

As the Northern Virginia Regional Director, Neil Jacobs is responsible for building the power of Local 400 in Northern Virginia by leading and managing union staff representatives, to understand the needs and concerns of members and communicate those back to the officers of the union. Jacobs also spends time preparing and participating in contract negotiations, membership meetings as well as ensuring the highest standards in contract enforcement and member representation by him and his Northern Virginia team. Jacobs was a produce clerk and then meat cutter at Safeway. In 1973, he began working at Grand Union as a meat manager followed by Basics where he also served as meat manager. In 1991 he began working for Shoppers Food Warehouse as a meat manager before coming on staff at the Local as a union representative in 2001. He has served on Local 400's Executive Board for 14 years.
Jim Jarboe
Giant Food

Jim Jarboe has worked at Giant #147 for over 40 years and currently works as a produce clerk and a shop steward. Since his time with the union he has participated in several organizing campaigns, membership sign up, and contract bargaining committees. He's also been active in several both local and national political campaigns and community campaigns against retail corporations like Walmart. "As a member of the Executive Board for the past 25 years, I am humbled at the opportunity to represent the membership in the most positive way."
Beverly McFarland
Giant
Calvin McGuire
Kroger

Calvin McGuire has been a Local 400 member for 25 years and has been a meat cutter since 1978 where he started career with Safeway in Richmond, Va. He has worked at Safeway for 14 years, the former A&P for two years, Shoppers Food and Pharmacy for 15 years and now Kroger for two years. Since his time as a Local 400 members and shop steward McGuire has been involved in many organizing campaigns including Walmart, Food Lion and Ahold. He has also been active in sign ups as well as politics. In the community he is instrumental in putting on the annual Fish Fry for the members in southern Virginia. Prior to being in the grocery business McGuire served our country as a member of the Marine Corps and Army. "For me being on the Executive Board is a privilege and an honor," said McGuire. "I love to help people, we are all the same and we must look out for one another and to make our union strong. I got your back."
Chuck Miller
Regional Director—West Virginia, Kentucky, Ohio, & Southern Virginia

Chuck Miller is the Regional Director as well as the Health, Safety and OSHA Compliance Director for West Virginia, Ohio and Kentucky. As Regional Director, his role is to lead and manage union representatives in three states, representing union members, working with employers and allies as well as support the political, community and growth agenda of the union. In the health and safety realm, Miller is responsible to keep the Local informed on developments in the field of health and safety and the best strategies to ensure OSHA compliance. In 1974, Miller began his journey through the labor movement as a journeyman meat cutter at Kroger #773 where he served 25 years as a shop steward and a five-time negotiating committee member. He served as a representative at UFCW Local 347 in West Virginia, before it merged with Local 400 and continued as a representative post-merger. Currently, Miller also serves as vice president of the West Virginia AFL-CIO. He has served on Local 400's Executive Board for three months. "Its important to make sure members and union are being represented well, and I believe this executive board demonstrates that."
Kimberly Mitchell
Macy's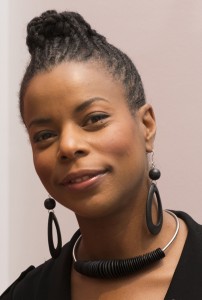 Kimberly has been a UFCW Local 400 member since 2006 and a shop steward at the downtown D.C. Macy's location for 2 years. When Kimberly isn't working the Bobbi Brown make up counter, she is standing with her community and standing strong against corporate greed. Kimberly Mitchell has spoken out with Respect D.C. coalition in their fight against Walmart breaking in to D.C. neighborhoods. She also has been assisting with organizing efforts as well as member servicing in the retail clothing locations represented by Local 400.  "I would have never thought at the beginning of this journey that I would have been asked to represent my fellow members on the executive board so I could be their voice and have a say in a vote for their concerns that God knew," said Mitchell. "It's a pleasure and honor to serve the great members of this local union."
Diane Nokes
Shoppers Food and Pharmacy

Diane Nokes has worked at Shoppers Food and Pharmacy for over 22 years. While there, she has been cashier and Deli manager for the past 17 years but most importantly she serves the membership as a 10-year shop steward and an Executive Board member since August 2012. As shop steward she has been able to maintain 83 percent enrollment rate in "right-to-work" state Virginia and has overturned wrongful termination cases of the membership in her store with a 100% success rate. "As an Executive Board member, I have and will continue to defend my union brothers and sisters when they are wrongly accused, whether its marching for fair wages or coming in on my day of to defend a member, I won't back down from protecting and representing the great members of Local 400."
Jerry Rexroad
Kroger

Jerry Rexroad has worked at the Clarksburg, WV Kroger #688 store for all 42 years he's been with the company. Since #688 is small store, as a 34-year shop steward, Rexroad has had the opportunity to form great friendships with all 62 of his fellow members. Over the years he has been involved in national and local West Virginia political elections. As a part of the Executive Board for the past 11 years, Rexroad has contributed to the success of Local 400 and he feels, as part of the board, they have the best interests of the members at heart because of all the levels of experience and knowledge the board members possess. "It has been an honor to represent my people, Rexroad said. "They are my family and I cannot think of anywhere else I would rather have spent my life."
Paul Rickey
Safeway
Tom Rogers
Northern Virginia Representative
Tom Rogers started his career at Giant in 1978 as a utility clerk and within a few weeks he was promoted to produce clerk. Not long after, Rogers was was appointed shop steward at his store. Besides signing up new members Rogers handled various workplace issues to ensure members rights were not violated. As an avid Local 400 member, Roger's has had a hand in strengthening our union in several different capacities. From rallies, to informational picket lines, to organizing campaigns, to helping out his union brothers and sisters on strike or simply raising money for Leukemia Lymphoma Cancer Society Research, Rogers could be seen. In 2005, Rogers joined the Local 400 staff as a Northern Virginia representative. Rogers role as representative involves servicing Safeway, Giant, Shoppers Food and BestWay making sure that the contract is being enforced, signing up new members and investigating and filing grievances and seeing them through the review process. "Throughout my journey I have seen what positive change can be made when you have Local 400 on your side and solidarity supporting you and it's my honor to continue to serve the membership as I have for the past 15 or so years on the executive board."
Vivian Sigouin
Recorder, Safeway

Vivian Sigouin has been working at Safeway #1431 in Fairfax, VA for the past 28 years. She has been a checker, grocery manager and is now a food clerk. As a steward she enjoys helping her fellow coworkers with on-the-job issues. She is fluent in the contract language because she has served on the bargaining committee four times. During the last round of bargaining, Sigouin played an instrumental role in mobilizing the membership to take action and ownership of the contract. Siguoin has been active in the community by becoming a member of the UFCW Women's Network and a member of the UFCW Minority Coalition where she has assisted with fundraising efforts. "Being on the executive board is important to me because I get the opportunity to help our membership move forward and progress to a stronger and unified union."
Linda Sykes
Boar's Head—Jarrett

Linda Sykes has been a Local 400 member since 1991 and has served as the chief shop steward for Boar's Head for the past 20 years. As the chief shop steward, Sykes works in the office at the Boar's Head plant and is responsible for managing issues and problems that arise as well as benefit/insurance inquires. She also does orientation for the new hires at the plant. Since being with Local 400 she has been on every bargaining committee for the Jarrett location since the early '90s, participated in the Smithfield campaign and assisted with Kroger steward seminars. Prior to working at Boar's Head, Sykes worked in the textile industry in a seamstress factory for about 16 years. For Sykes, being on the Local 400 Executive Board is important because she can serve as the eyes and ears of her fellow Boar's Head members and is able to take back all that she learned to them. "I know that being on the board I am helping by taking part in important decisions that aim to better serve our membership as a whole ."
Mary Vines
Tyson Foods

Mary Vines has been working at Tyson Food in southern Virginia for the past 34 years. In her time at Tyson she has served as day shift manifester, lead person on the night shift and now parts room attendant. She has also served her membership by leading her fellow members as a steward for the past 33 years. Vines is also very heavily involved in her community. She has participated in a March on Washington for Dr. King's 30th anniversary. She is a member of both the NAACP and SCLC Richmond chapters. She also loves attending First Baptist Washington Park church in her hometown of Richmond, Va. It's safe to say, Vines has seen it all in her time with Tyson and as a part of the Executive Board she is grateful to learn from other members from different industries and understand their struggles so she can take them back to her coworkers and push the message that "we are not alone." "I have seen how important it is to have a union in the workplace, to always have someone who's got your back, and with a board like this, that puts the membership first, we can't go wrong."
Donna Waddell
Regional Director, Central Virginia

Before coming on staff at Local 400 Donna Waddell worked in the sewing room as not only quality auditor, temporary supervisor but also shop steward at Dan River Mills Inc. in Danville, Va. for eighteen years, seven of those years was with United Textile Workers Local 248 before they merged with UFCW Local 400 in 1995. When Waddell joined Local 400's staff she was the community affairs coordinator in Virginia, which lead her to be heavily involved in the planning of the annual Gospel Fest Extravaganza, organizing efforts, Walmart and Smithfield campaigns, as well as being an active member and often leadership in several community organizations like the Virginia State NAACP, SCLC, Danville Voters League, and Faces of Our Children. Waddell has also trained for The Department of Corrections and was certified in fire arms training and became a corrections officer in 2007. Soon after she worked with CWA Local 2201 to help organize a Corrections Officer Union before returning to Local 400 as a union representative and now regional director for southern Virginia. "Being a part of Local 400's Executive Board is important to me because I am able to be a voice for workers that I represent in my area and a voice for the community."
Mike Wilson
Director of Strategic Campaigns
Mike Wilson came to Local 400 in early 2014 as Deputy Campaigns Director, and is currently Strategic Campaigns Director. Mike has a long history of successful work winning gains with working people around the region, including internal and external organizing as well as community and political campaigns. He has been active in the labor movement since 2001 when, as a student at Georgetown University, he worked with SEIU, the AFL-CIO, and other groups to lead a successful four year long campaign that culminated in a nine day hunger strike, forcing the University to adopt a Just Employment Policy that includes a guaranteed living wage for all Georgetown employees. Since then he worked as an organizer for SEIU Local 500 in DC and Montgomery County, winning several NLRB election campaigns, helped win increased taxes on the wealthy as a board member and organizer with the Save Our Safety Net campaign in DC, led nurses through a contract fight and merger with Nurses United at Washington Hospital Center, and, most recently, helped slow Walmarts growth both nationally and in DC with DC Jobs with Justice and the UFCW international union. Mike is proud to serve Local 400 members on the executive board and looks forward to helping build a more active and powerful local union and labor movement that will win a powerful voice for all Local 400 members.